Fur babies come with so many positives, like unconditional love and great listening skills. But their fur, food, and toys can get out of hand and become one big negative mess without a plan to keep these pet supplies organized.
Having a pet can sometimes make staying organized a challenge. If you've tried to organize everything but it always seems to get out of order, or even if you're planning to organize but don't have enough ideas, then you're at the right place. Read on for 13 of the best tips to help you organize pet supplies.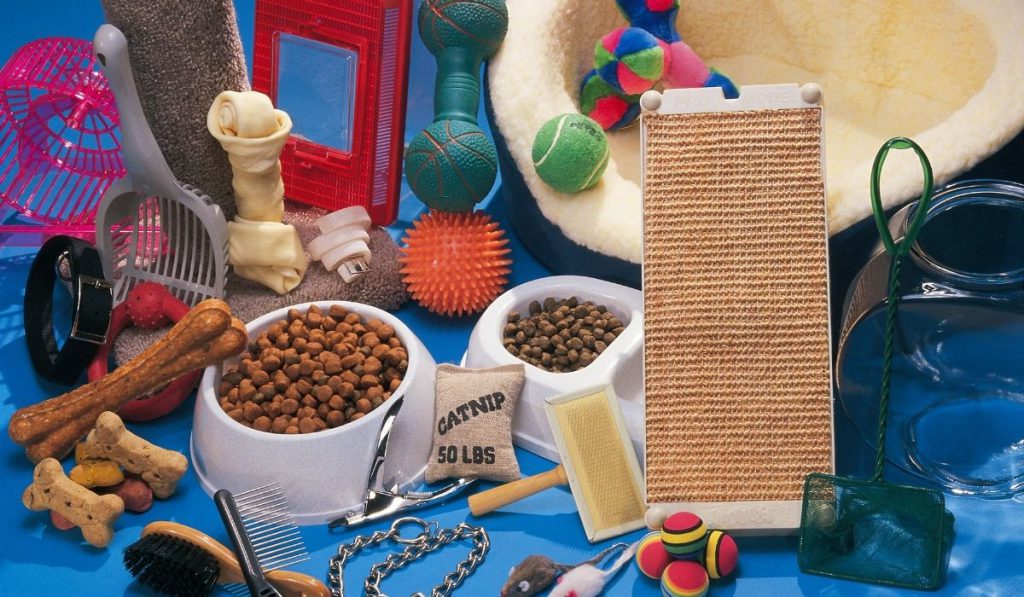 1. Try a Wall-Mounted Pet Accessory Organizer
Having a wall-mounted pet accessory organizer is perfect for outdoor pet accessories like extra collars and leashes, replacement potty bag rolls, and a raincoat if your dog wears one. Having supplies at hand by the door when you come and go can also help keep your floor clear of any debris that fido might track in. In order to avoid muddy paw prints on your floor and furniture, hang a towel on your wall rack too so that you can use it to wipe your dog's feet after playing in the rain.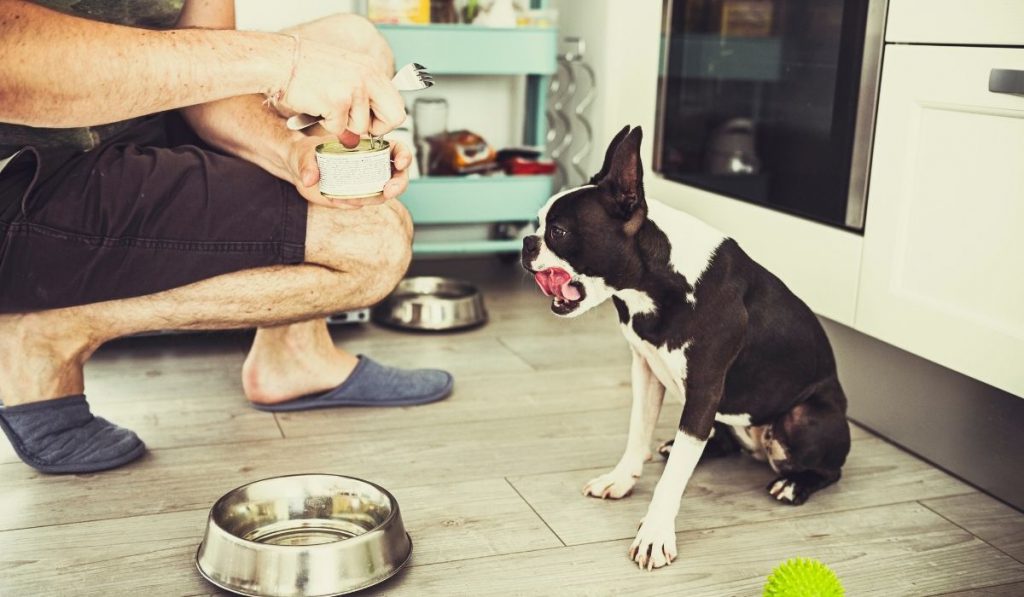 2. Designate a Food Station
Designate a cupboard, shelf, or basket for your pet's food station where you can keep all the food supplies like any bowls and a can opener, their wet or dry food and treats, and any vitamins or medications your pet takes with meals. If you can, set up a placemat or bowl stand on the floor nearby to keep their eating and any resulting mess corralled to one small area of the house.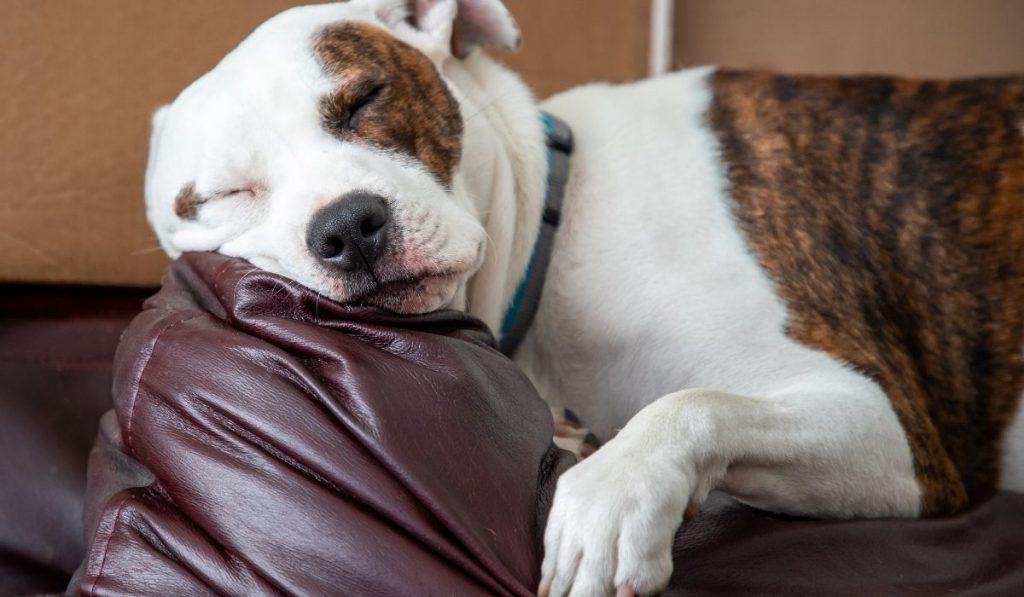 3. Make Your Furniture Pet Proof
Spotting pet hair on the sofa or easy chair every time you sit down is something most of us pet owners are familiar with. And if, like most pet owners, you're sick of picking it off the furniture all the time, then you need to make your furniture pets proof.
There can be various ways to go about this, but one of the best ways is to use covers. The covers can be of various materials, and you should always go for pet friendly materials – which may include leather. Why leather? Because it's easy to clean and doesn't attract hair like softer fibers.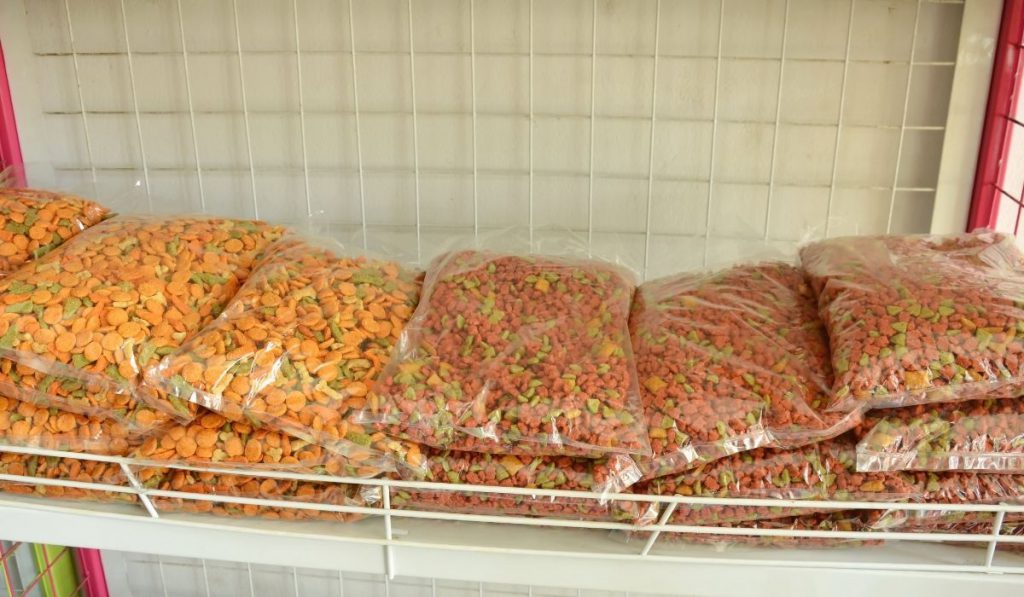 4. Reserve a Shelf or Cabinet for Everyday Items
In case you do not have enough space near your entry door to place a wall-mounted pet accessory organizer, then you can devote a separate shelf or cabinet at your place to keep all the everyday items that your pet may require at some point or the other. If you already have the wall space for a wall rack or another area where you can keep pet supplies, perhaps use a small section of your cupboard to keep backups. For instance, if you took your dog to the nearby park and forgot one of their favorite toys there, then you can rely on the backup that you have.
5. Use a Basket to Keep Grooming Supplies Together
Grooming plays a very important role in pet ownership, and can even be therapeutic for both of you. Having everything on hand in one place can make grooming easier for all pets and humans involved. Keeping bows, brushes, and other grooming accessories in one bin will also help corral any stray hairs that stick to these items.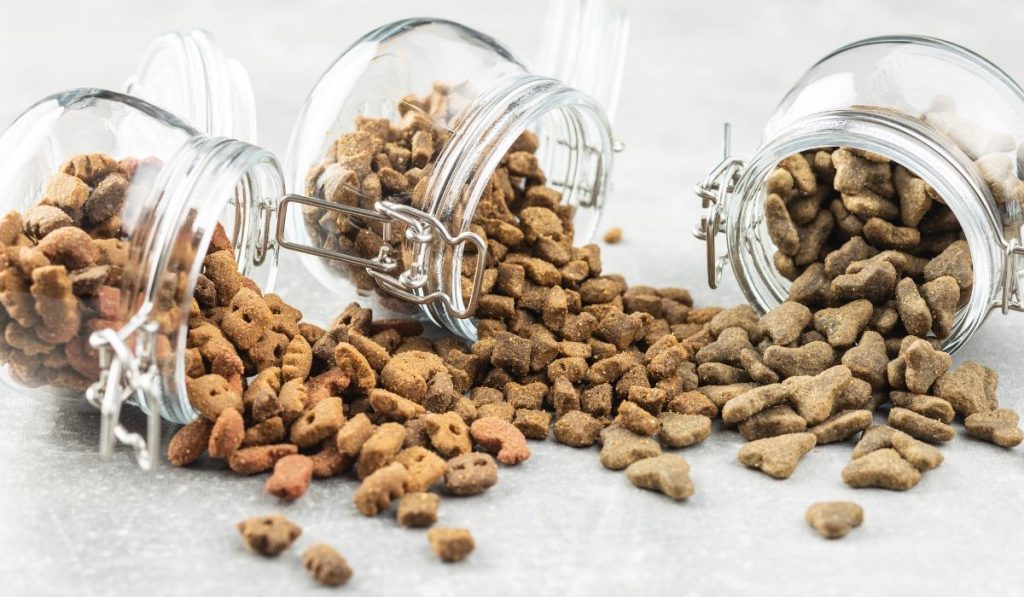 6. Label Food Jars
If your pet has different kinds of foods in the morning and the evening, or if certain foods are only given on certain days of the week, try grouping these items according to their feeding schedule to make feeding time easy.
If you can label the shelf or bin where you're keeping each type of food, this helpful extra step will set your mind at ease should someone else need to care for your pet while you're away.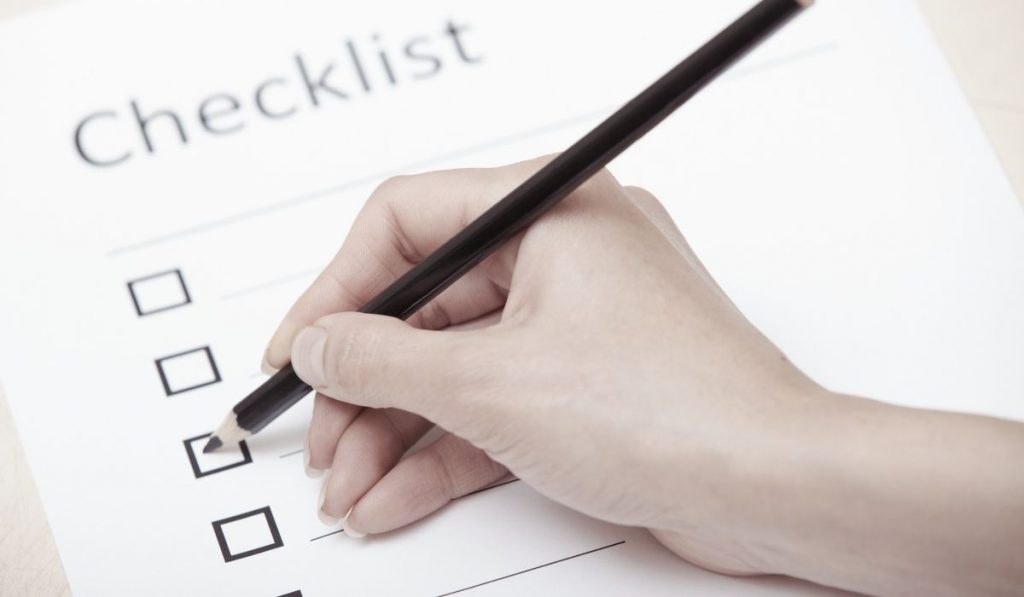 7. Create a Shopping Checklist for Your Pet
These checklists can be made according to your schedule and needs, whether you prefer buying pet supplies one a week, once a month, or whenever. Just like when shopping for yourself, using a checklist to shop for your pet's food and supplies will help you make sure not to forget anything.
Also, by keeping a record of these checklists you can get a rough idea of how long the food you buy usually lasts your pet. This can help you plan your budget or know how much to buy when there's a good sale.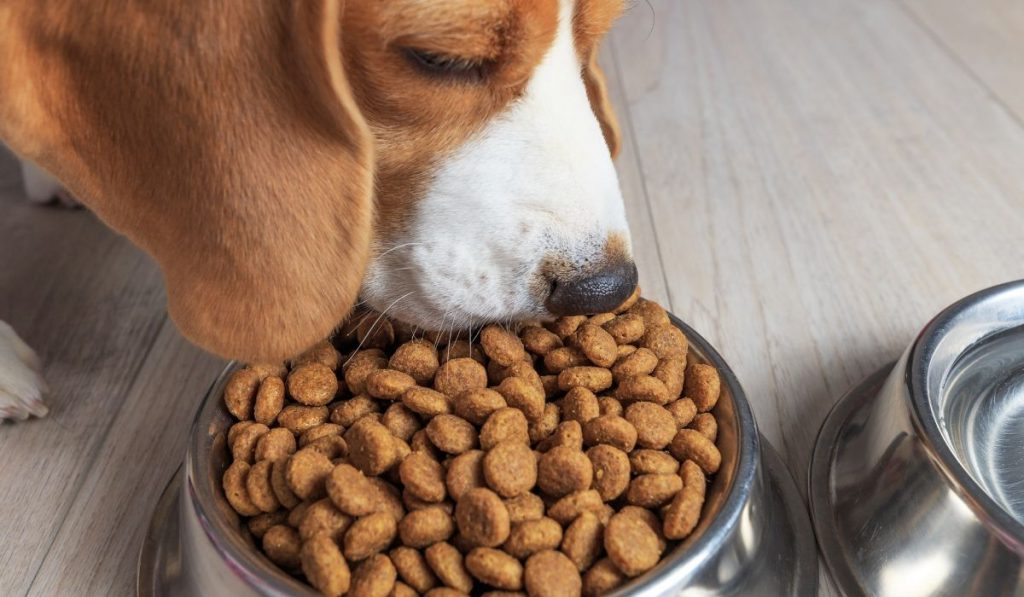 8. Assign Feeding Stations
Have you ever crushed a piece of kitty kibble into the carpet or have land behind the couch instead of in your dog's mouth? If you answered yes to either of these, then you know that sometimes pets + food = mess.
To keep pet food messes few and far between, try designating a space for a feeding station where your pet can enjoy their meals. The kitchen usually works best since the floor lends itself to easier cleaning.
PRO TIP- Create the feeding station near the place that you use for storing food supplies.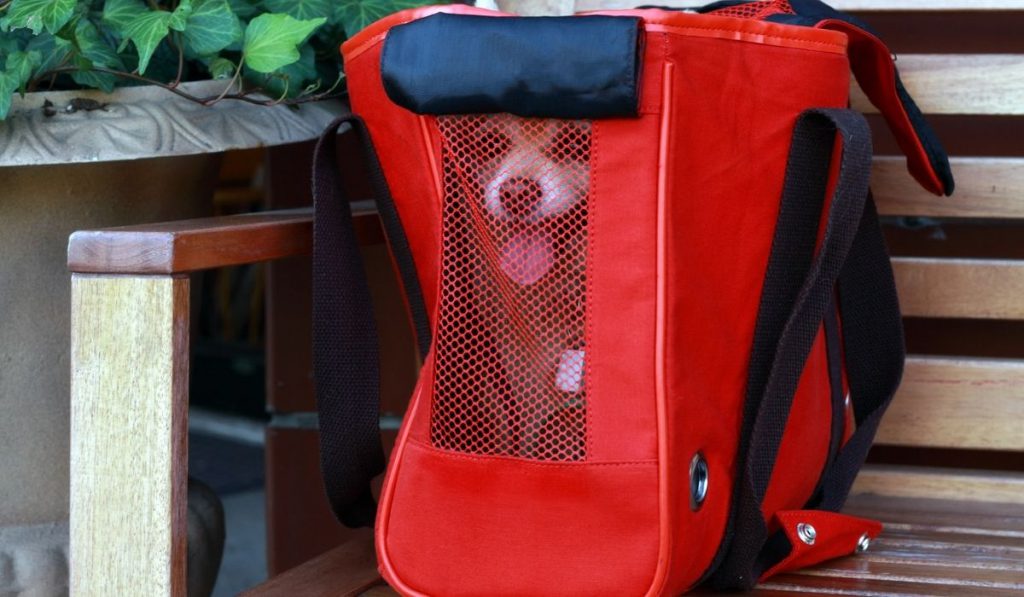 9. Keep Supplies for Long Trips In a Ready-To-Go Bag
A relaxing getaway can suddenly become stressful when you realize you forgot Fido's harness or collapsible water bowl. Keep an extra supply of necessary items in a convenient overnight bag so that you have everything your pet normally needs all ready to go. This way, you don't have to worry about packing your pet's everyday items too early or remembering to grab them the morning you leave.
PRO TIP – Trips to unknown places can make pets uneasy. Keep a pouch of their favorite treats on hand in the car in case a little training or comforting is necessary when venturing in unfamiliar territory.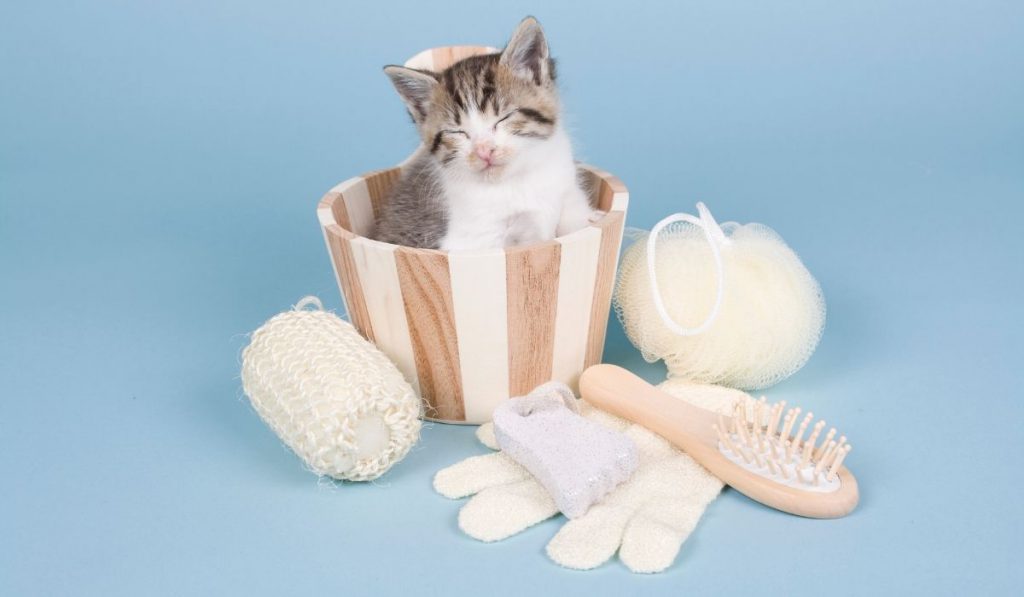 10. Keep Bathing Supplies in the Bathroom
If your pet doesn't like to take bath and is always looking for chances to escape then this tip is for you! Running here and there looking for shampoos and scrubbers takes time, and leaves plenty of opportunity for wet pets to wriggle out of the tub. Keeping these pet supplies together in a small, waterproof caddy means you'll have everything at hand so you can keep an eye on your pet at all times.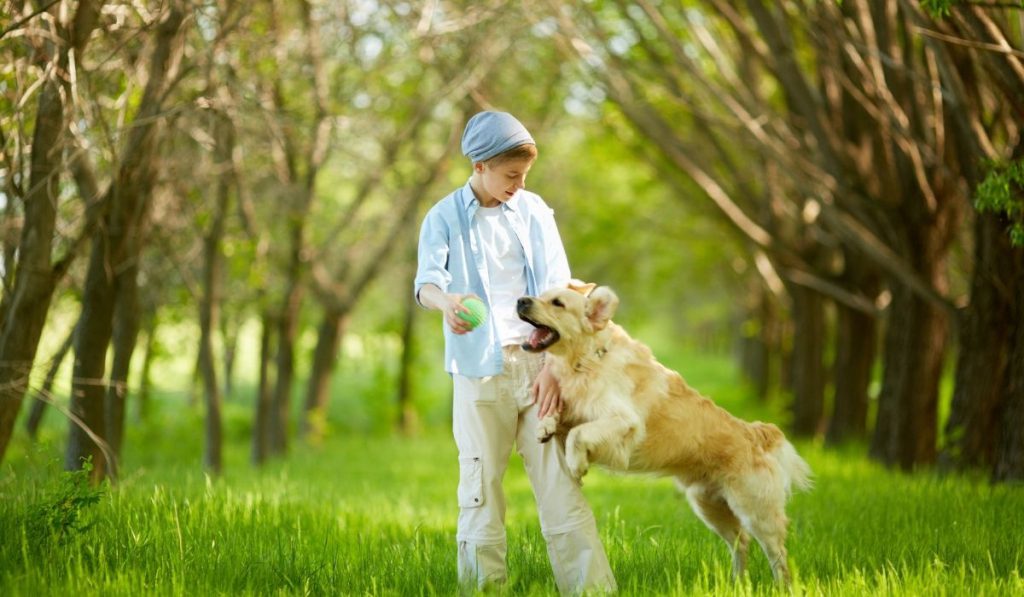 11. Schedule Some Time for Your Pet
Sometimes we get so engrossed in our everyday chores that we have to cut our pets' walks or playtime short (or we might even forget!). But as committed pet owners, we value our pets like family. So, in the same way as you would put your child's after school activities or coffee with your Mom on the calendar, try penciling in some quality time with your pets.
Having a regular playdate with your pet on your schedule will help make sure that you carve out quality time for them. Keeping this regular commitment with your pet also means that you'll be using the ball chucker, cat stroller, or whatever recreational equipment you and your pet use on a more frequent basis. In doing so, you can get a better idea of what items might be worn and in need of replacement or which ones you may have one too many of.
12. Store All Toys in One Place
From dogs and cats to little kids and adults, everyone loves to play. And just like a toddler, pets get so excited at the first toy they grab, and then drop it anywhere when they get distracted by something else.
As with very small children, keeping all of your pets toys in one basket or toy box will make cleanup easier for you since everything goes back to the same place. And even easier for your pet if you can get them to master the trick of cleaning up after themselves!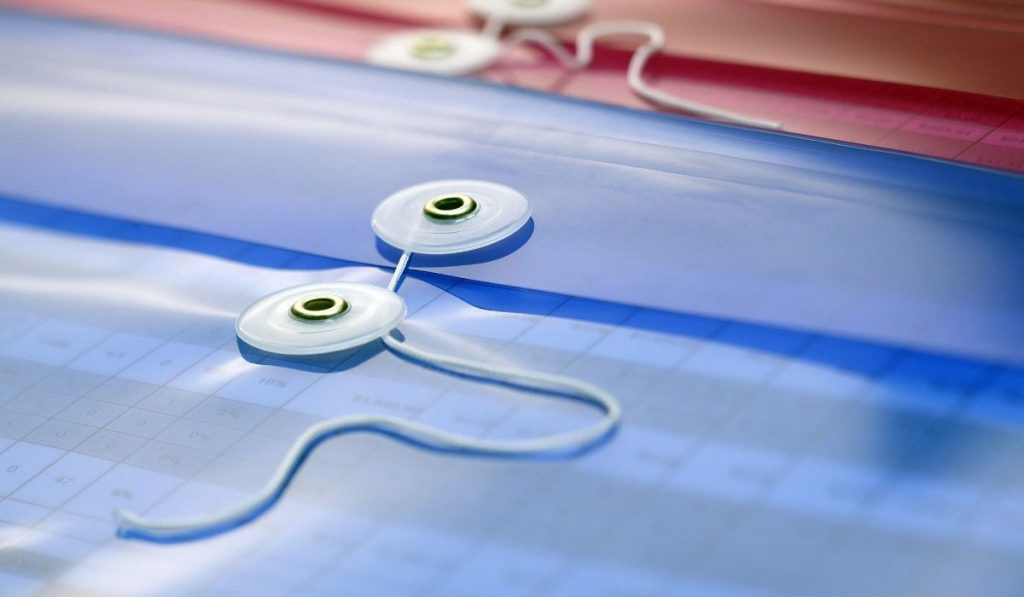 13. Keep Your Pet's Paperwork Organized in Its Own File
Pet paperwork usually includes a record of the dates on which your pet had routine vaccinations, receipts from any other veterinary visits, and their registration papers. Keep these papers organized in their own file folder or separate accordion file so that you can easily reference when their next vaccine is due or have their license on hand should you need it.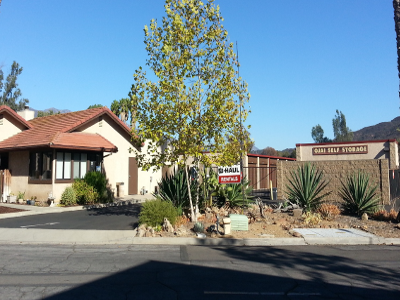 If you're looking for a storage facility to store your belongings, Ojai Self Storage has got you covered in this department. Here at Ojai Self Storage, we offer a wide range of unit selections and top-notch security. To learn more about our self-storage facility, please check out our website at https://ojaiselfstorage.com.