Parents play an important role in shaping our lives. They have worked hard just to make us what we are today. Caring for parents should be the topmost priority of a child. These days, it's evident that people are engrossed so much in their work that they do not find enough time to spend with their parents. As a result of which, they employ caretakers for their parents. They will take proper care of them but there will always be a lack of love, care, affection.
Some people are taking care of their parents, grandparents or even sometimes their elderly relatives. They might sometimes find it difficult to do this task. It can also become a challenging task but it's an individual who can make things easy go. Along with looking after the elderly people, there are few things that you as a caretaker should keep in mind. Just like you are finding it difficult, in the same way, your parents or grandparents may also find it onerous to depend upon their children or grandchildren. Even if we are not doing it today, then at some point in our life we will.
If some elderly person is living with you, then there is a need to prepare or sometimes rearrange your home to make them comfortable. Along with the tips for what is to be done, some other things are there that should not be done.
To make the elderly people fit at home, here are a few things to keep in mind.
Strap chairs with high backs
Backless dining chair having sharp edges can be replaced with strapping chairs with high backs. Problems like backache start to arise with growing age. If the chairs that you are having are not elder-proof then you should replace at least a couple of chairs with high backs so that it will become easy for the elderly people to sit and enjoy food.
Another thing that you should keep in mind while replacing the furniture should be that the size of the furniture should be according to the size of the person who will be using them in future. It is suggested that you should take your parents or grandparents along with you while you are planning to buy the furniture.
Some people find it difficult to get in and out of their sitting position. For such cases, lift chairs are suggested.
Comfortable chairs for reading
We surely have seen our parents or grandparents reading newspapers every day in the morning. They might also suffer from backaches. It's is suggested that they should read while sitting at a comfortable place, as a result of which, arm-less, backless and low chairs should be avoided. Going for chairs with high backs will make it easy for elderly people to get in and out.
For people suffering from severe backache, joint pain, comfortable high back chairs should be recommended.
The ultimate solution for storage
Backaches, joint pains are the most common problems that elderly people suffer from. Storage should be at a reachable height. Storage drawers below the bed should be replaced with cabinets or almirah having shelves wherein things can be kept easily. If the storage drawers are built below the bed, then elderly people will find it difficult to bend down and it will involve a lot of stretching.
When you are planning to buy a cabinet, you should keep a couple of things in mind:
The handles of the drawers of the cabinet should be of bright color and easy to slide.
The almirahs should be see-through doors which will enable the elders to spend less time to find things that they need.
The storage closet should be made of sturdy material so that it does not tip over.
The bed should be comfortable
Backaches and joint pains are common among elderly people. As a result of which, they might find it difficult to sleep. A good mattress will aid with the alignment of the spine and may sometimes reduce the backaches and joint problems they are facing.
Before going to buy a mattress, you should consider the priorities of the elderly people for whom you are buying the mattress. Apart from the mattress, the back of the bed should be comfortable so that they can support their back with it.
Apart from the things that children should consider while providing a comfortable environment, they should also focus on the things that should not be done and avoided.
Lighting should not dim
Apart from the joint pain, weak vision is another such problem that is prevalent among elderly people. If the room, kitchen and drawing room will be well lit then there should not be any problem with finding things. A lamp can also be placed on the side table which should be kept next to the bed. It will be easier for elderly people to move in and out of bed at any point in time.
Get rid of slippery floors
You should get rid of slippery floors because you may sometimes slip while walking. Even at night when they will feel thirsty and they need to go to the kitchen, but if the floor will be slippery then they will fall and might hurt themselves.
Or else, even if you are in a hurry and moving around the house you may fall due to the floor being slippery. So, such floor tiles should be avoided.
Edgy tables should not be on your priority list
While sitting in or getting up from the chair, elderly people may hurt themselves. When older people get hurt they can feel the pain at a much bigger magnitude as compared to the younger people.
As a result of which, edgy tables should be replaced with the round ones.
The rooms should not be filled with extra furniture
All the extra furniture from the room should be removed so that it will be easy for elderly people to move around the house with no troubles. Only the necessary furniture should be placed in the room.
These were the factors that need to be taken into consideration. By rearranging the furniture and other things at your place, the ultimate goal is to create a safe and cozy environment for your loved ones. You should understand that they are at an age when they need care and love. Another thing that we need to keep in mind is that just like the way they used to look after and care for us, they deserve the same care to be reciprocated.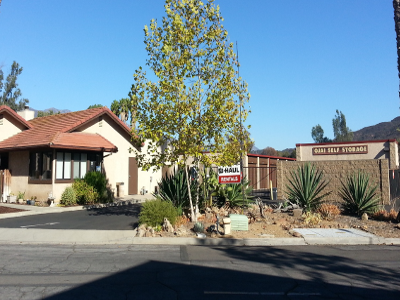 If you're looking for a storage facility to store your belongings, Ojai Self Storage has got you covered in this department. Here at Ojai Self Storage, we offer a wide range of unit selections and top-notch security. To learn more about our self-storage facility, please check out our website at https://ojaiselfstorage.com.